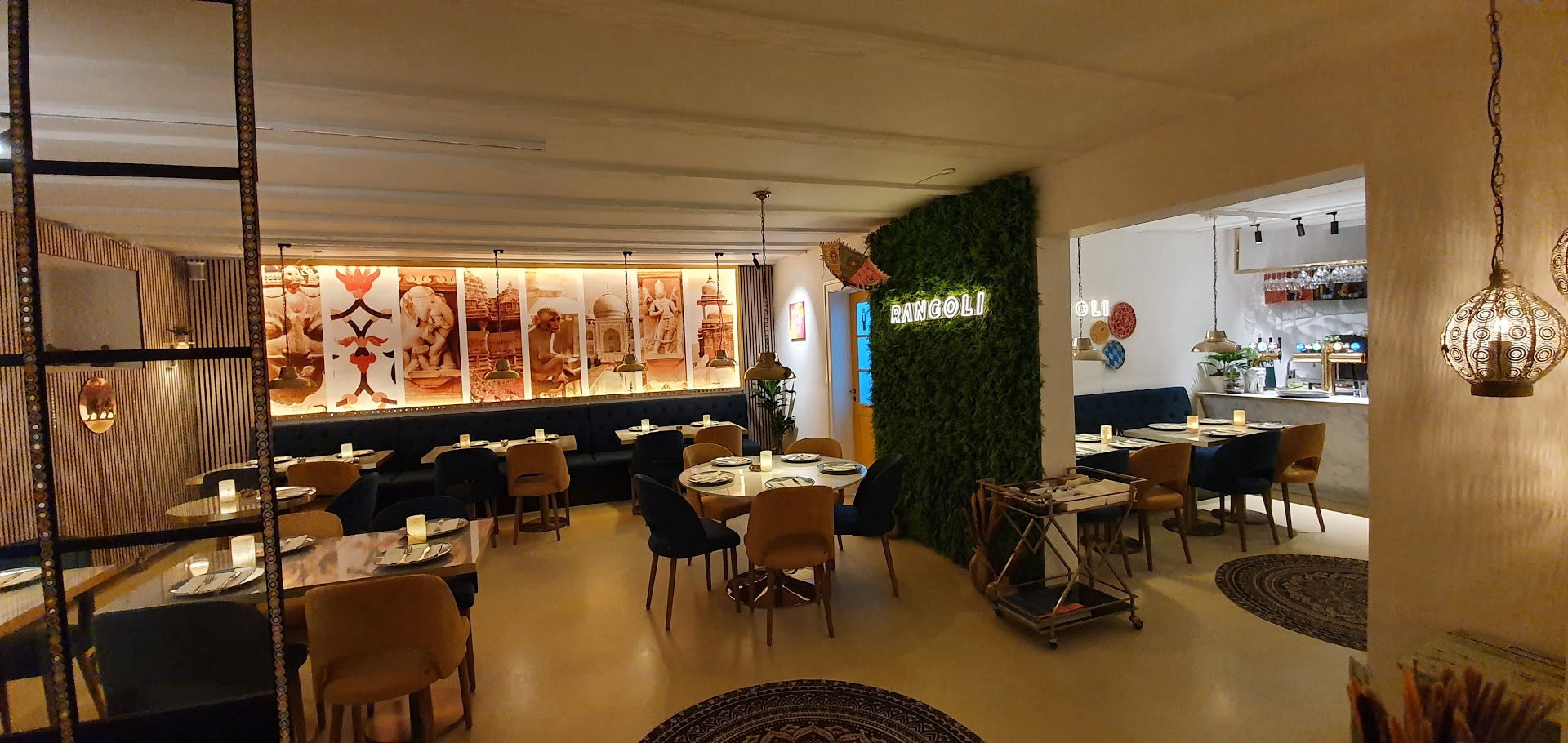 authentic indian when it is best..!
Rangoli is an intimate and soulful experience with Indian food from across the country. Authentic Indian flavours, vibrant colours and enhanced with our signature attention to detail, flavor and rhythmic music; all without making a dent in your pocket – Rangoli is 'Affordable Luxury' at its core.We bring you the earthiness and the true values of Indian food and are passionate about serving and introducing you the best of the Indian cuisine.

Get the well know taste and quality from our restaurant delivered directly to your party, reception, wedding, chistmas lunch or something completely different.
The food delivered is always of the highest quality - both in freshness and taste!
Fill the contact form on the right and we will get in touch shortly.